Berwick-upon-Tweed
Berwick-upon-Tweed is also known as Berwick or South Berwick (to the Scots who have a North Berwick in East Lothian). It is a market town on the mouth of the River Tweed that dates back to the historic kingdom of Northumbria. It's name is derived from Viking words, although there is some debate as to which ones. The wick is either from vik meaning bay or wic meaning settlement, while the Ber could be from the word bar meaning headland.
Berwick is a border town that has been the centre of major conflicts over the ages. Around 973 or 1018, it was ceded by Northumbria to the Scots and was the county town of Berwickshire, a Scottish county. After centuries of border disputes and conflict it was captured by the English in 1482 and has remained in England since that time, albeit with some expensive and large fortifications of the city wall.
Obviously the culture of Berwick remains mixed like most border towns, with the accent and dialect being a blend of Lowland Scots and North East English. The local football team Berwick Rangers play in the Scottish league to save on travelling.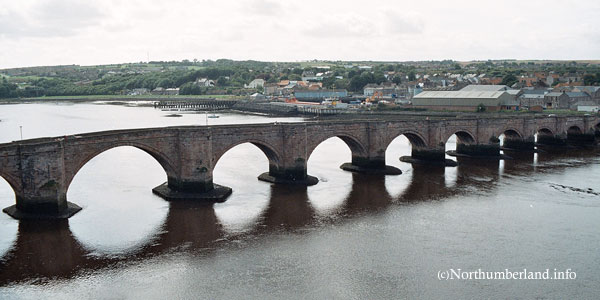 The town is a good commercial centre with some buildings befitting its status and there are a number of restaurants and hotels that cater for the number of visitors that travel to Scotland or England.
The views of the River Tweed are exceptional with the three bridges being the focal point. The Old Bridge (pictured above)was built between 1615 and 1624. It is still used by traffic, but only wide enough to take one direction. The picturesque railway bridge viaduct dates from 1845 and was built under the supervision of Robert Stephenson. There is a third, more modern bridge for use by the traffic.
Berwick upon Tweed Hotels
Berwick upon Tweed Cottages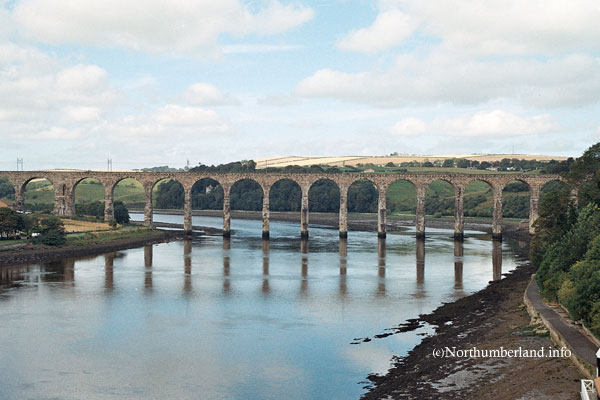 Hotels / Bed and Breakfasts in the area

Berwick Upon Tweed

Bed and Breakfast

Berwick upon Tweed

Bed and Breakfast

Berwick Upon Tweed

Guest House

| | | |
| --- | --- | --- |
| Berwick upon Tweed | | |

Berwick Upon Tweed

Country House Hotel